Long Beach, CA, lies about 20 miles south of Los Angeles and is home to about 467,000 residents. It ranks 42nd in population in the United States and is the
seventh most populous city in California
. The port of Long Beach is the second-busiest port in America, second only to the port of Los Angeles.
Long Beach is famous for its many waterfront attractions. The
RMS Queen Mary
is permanently docked there and offers dining, lodging, and tours if guests want to tempt fate with ghosts of long ago. The
Aquarium of the Pacific
is a significant draw for nature and ocean enthusiasts, featuring more than 11,000 animals and 500-plus species of marine life that attract more than 1.5 million visitors annually.
The
median list price
of homes for sale in Long Beach is approximately $725,000, down slightly from its median list price of $749,000 one year ago. Despite this slight drop, Long Beach is still experiencing a seller's market, as is most of the state of California.
In a seller's market, more buyers are searching for houses for sale in Long Beach than there are houses available to meet that demand. As you start your home search, here are some points to remember about real estate trends in Long Beach.
California trends differ from the rest of the country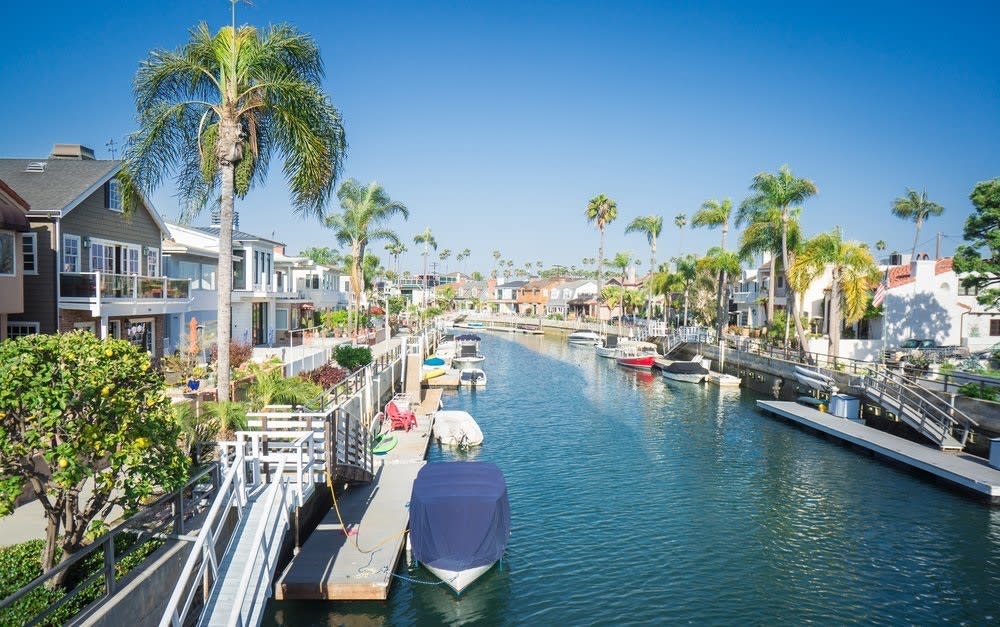 Image courtesy of Time Out
California has always been part of "the Wild West" in many ways, and real estate is no exception. Since the COVID-19 pandemic began in early 2020, housing across the nation has experienced a roller coaster of depressed markets and aggressive seller's markets alike.
In California, however, there has been a
statewide surge
of housing price increases and strong seller's markets that continue despite median housing price drops from year to year in certain locales. Even with mortgage rates inching upward, the demand for homes in the state remains high, and, in turn, asking prices are rising.
One of the main reasons for this particular bubble is because California remains a highly sought-after state for homebuyers from around the world. The weather, job opportunities, and the huge variety of large cities, smaller cities, and even rural areas where newcomers can settle make CA at the top of many people's lists.
Low Inventory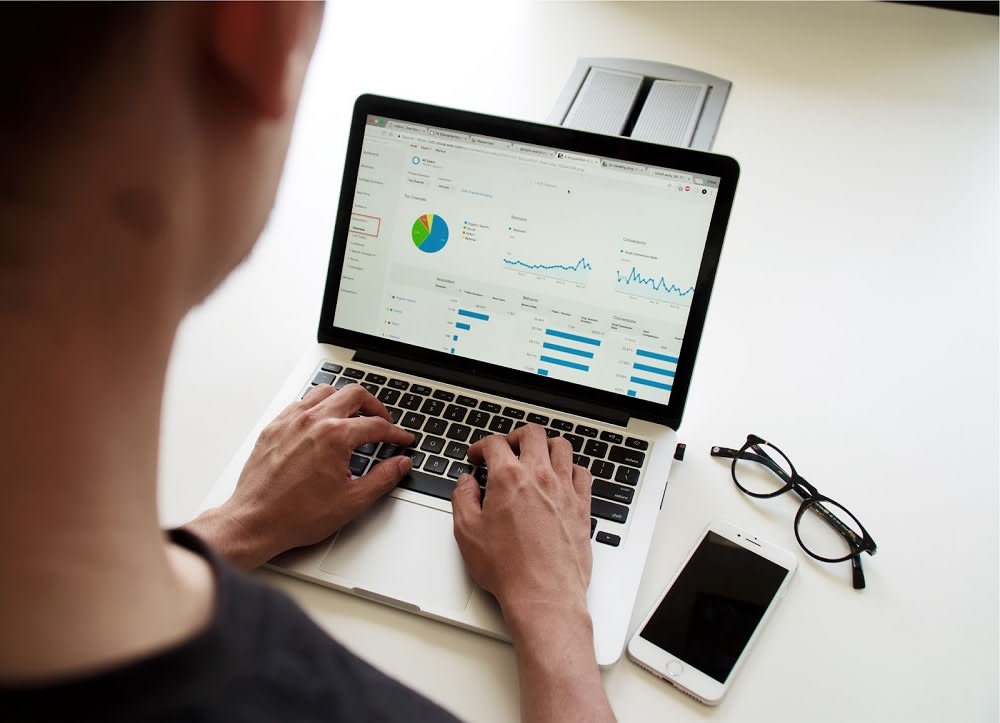 Houses for sale in Long Beach are in short supply. In April 2022,
322 homes were sold
in Long Beach. This is a decrease of 21.7% relative to the same month in 2021. Also, listings stayed on the market for an average of 27 days in April 2022, a decrease of seven days year-over-year. The appeal of living in Long Beach is currently outweighing the opportunities to live there.
If you're a seller
If you're a seller with one of the sought-after houses for sale in Long Beach, the world is your oyster. You're in an excellent position to
sell your home
for at least your asking price. If you've been waiting patiently to list your home in hopes you hit the sweet spot in the market, now's the time to finally list it. A seller's market also means you should be prepared to move quickly, not only in selling your home but having a place to move into (an apartment, extended stay hotel, staying with relatives, or a new home) already lined up.
If you're a buyer
In a seller's market,
buyers must be prepared
to act quickly to nab the home of their dreams among homes for sale in Long Beach. Getting pre-approved for a mortgage, presenting a cash offer, and having all your paperwork ready is imperative in beating out the stiff competition amongst homebuyers.
Duplexes, triplexes, and fourplexes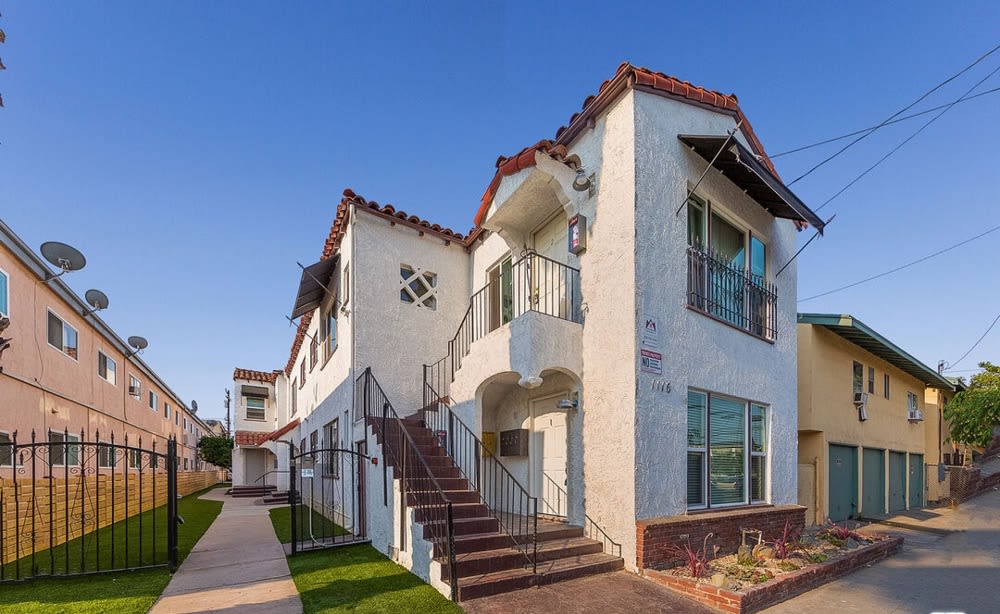 Long Beach real estate happens to be the most affordable California coastal city for investing in duplexes, triplexes, and fourplexes. With housing prices continually rising, these investment opportunities are becoming more attractive to investors, including first-time investors. An ideal situation could be purchasing a plex and living in one of the units, so you can be an onsite landlord to renters in the remaining units. Then, once you're turning a profit, invest in a single-family dwelling for your family.
Short-term forecasts
According to housing analysts, short-term forecast trends of Long Beach real estate indicate that the area's home values will increase over the next 12 months. In the last year alone, median home values are up by about 2.32%, and housing fluctuations are stable. This means that the median home value has not decreased in the last 12 months but has increased 12 times in that year alone.
Houses are selling much faster now than one year ago, averaging 14 days on the market versus 22 days one year ago. Analysts expect that the real estate prices of homes for sale in Long Beach will not decrease any time soon. Between March and April 2022, there were nearly 13% fewer houses for sale in Long Beach, which only served to push prices up even more. Add to that trend that almost
73% of homes sold
in the last month have sold for above their asking prices.
Long-term forecasts

With the current median price of homes for sale in Long Beach standing at approximately $725,000, that predicted value ten years from now is roughly $808,000. Further, a five-year investment is expected to top 13.5% in returns for home buyers. With numbers such as these, investing in the Long Beach real estate market is a no-brainer. And there's no better time than the present. Even though home prices continue to rise, they won't get any lower than where they stand right now!
Buy or sell Long Beach real estate
Are you ready to buy homes for sale in Long Beach or sell your property? Reach out to experienced local agent
Ron Costa
for expert guidance.