Known as The International City and the
Aquatic Capital of America
, Long Beach offers beach vibes and beautiful seascapes. Of course, Long Beach is full of opportunities to enjoy beachside life. Families can spend an afternoon playing in the sand and surf while making memories that will stick with them for a lifetime. Along with maritime excursions, Long Beach is home to art museums, aquariums, and unique shopping centers for family adventures galore. So, as you
start the search
for the perfect piece of Long Beach real estate for your family to call home, keep in mind these six family-friendly activities to try.
Harbor Breeze cruises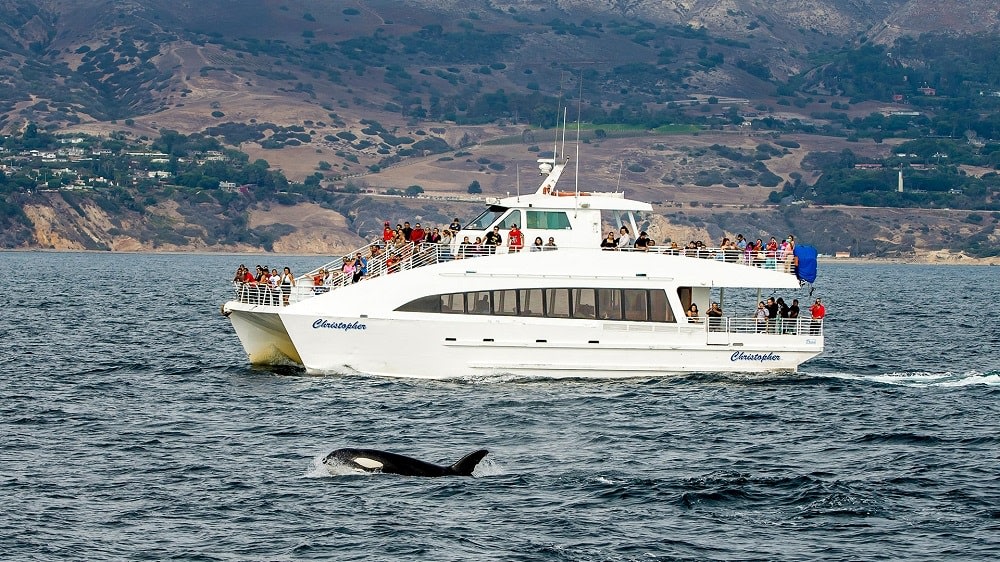 Photo courtesy of https://2seewhales.com
Nothing beats getting out on the water on a
Harbor Breeze cruise
in the spring and summer. Look no further if you're into whale watching on a high-speed boat built with ocean fun and excitement in mind. Harbor Breeze tours cover the sea from Santa Monica to Newport Beach. These boating excursions are an excellent getaway if you're looking for a narrated tour, ocean wildlife, and gorgeous scenery.
Try embarking on a 45-minute narrated tour of the Long Beach harbor. You'll learn about the history of Long Beach, take in beautiful views of the city skyline, and maybe spot a sea lion or two. Alternatively, you can book spots for your family on a whale-watching excursion, where you'll spot a variety of whales, dolphins, and many other marine life.


Tickets are $30 for whale watching and $6 for harbor tours. In the spring, whale and dolphin watching tours are particularly popular. Depending on which season you visit, you'll have a chance to see gray, blue, humpback, orca, or fin whales as they migrate along their ocean journeys.
Aquarium of the Pacific
A must-see for any family searching for the perfect home in Long Beach is the
Aquarium of the Pacific
. Located on Aquarium Way off of the Rainbow Harbor, the Aquarium of the Pacific is a non-profit, five-acre homage to all things aquatic.
With
over 100 exhibits, including 19 different habitats
, the aquarium invites visitors to encounter species ranging from sea otters and octopi to sharks, penguins, and even frogs. Kids love the 10,000-square-foot exhibit in Shark Lagoon, where they can see sand tiger, zebra, and blacktip reef sharks. The shark exhibit's viewing window makes you feel like you're truly one with these predators of the sea. The otters in the Northern Pacific Gallery are a big hit with kids — this habitat features an above-ground and underwater viewing area, perfect for watching these playful animals.
If your child is interested in Cub Scouts or Girl Scouts, check out Scout Days! Kids are welcome to join in on these fun events and work towards completing animal-based badges and activity sheets. Kids of all ages are invited to participate in the Aquarium Academy, which offers grade-appropriate educational sessions that help children learn more about aquatic environments.
Long Beach Museum of Art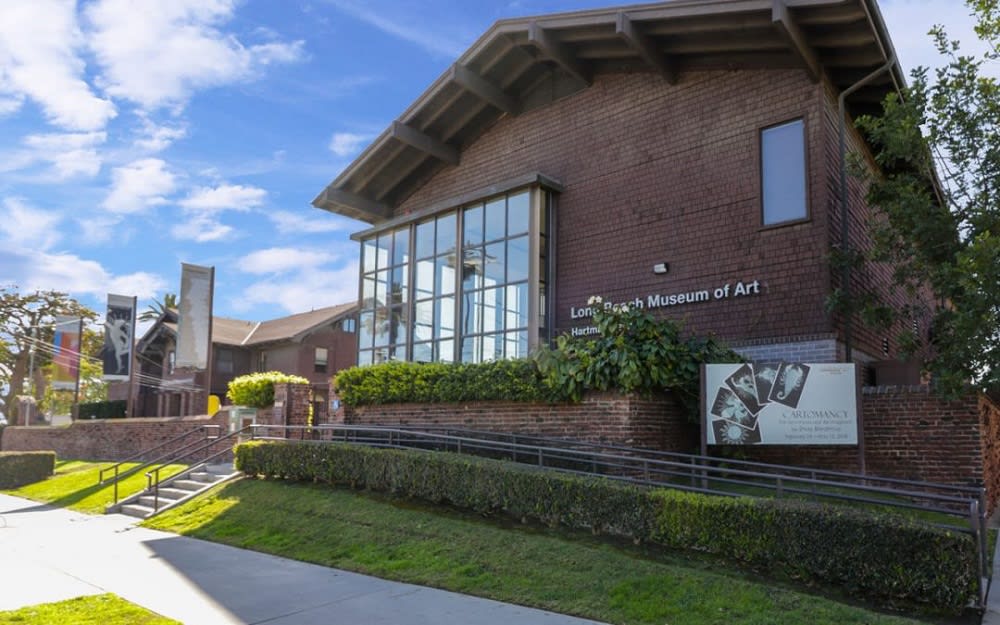 Photo Courtesy of Visit Gay Long Beach
For a day of cultural engagement, families should visit the
Long Beach Museum of Art
on East Ocean Boulevard. The onsite cafe, Claire's, is a gorgeous piece of Long Beach real estate that sits right by the water where museum visitors can grab lunch before strolling through the exhibits.
The Long Beach Museum of Art's permanent collection includes a stunning display of California landscapes, contemporary ceramic works, and modern paintings. The museum has art in ten different mediums, all meant to inspire imagination and contemplation. Past exhibitions have included work by Long Beach students, a landscape collection by artist Adam Harrison centered around the theme of "place," and an exhibit of textile pieces from various fiber artists. The museum also offers
Docent
programs where students from local schools participate in guided educational tours of the exhibitions and art education workshops.
Shoreline Village
Shoreline Village
is a colorful shopping center on Shoreline Village Drive that features a fun boardwalk with various shops and restaurants to enjoy. Minutes from many homes for sale in Long Beach, the Shoreline invites families to check out shops like Pirate's Cove, where kids can don pirate gear and connect with their inner buccaneer.
Smile for the Birdie
is another fun attraction at the Village, where kids can hold and talk with beautiful exotic parrots and macaws. If you're looking for a unique way to get around the shorelines and bike paths, rent a family cycle at
Wheel Fun Rentals
.
In addition to these activities, Shoreline also offers fine and casual dining opportunities. Take the kids to the Funnel House for funnel cakes or sundaes, or stop by Tugboat Pete's for savory bites you can grab on the go. Also, harbor ships take guests along the coastline for whale watching on Saturdays and Sundays, and adventurous families can even enjoy marina sailing and parasailing. Pelican Pier Pavilion offers a carousel and a family-friendly arcade equipped with air hockey and plenty of games to win prizes.
Romeo Chocolates
Located in the City Place Shopping Center on Pine Ave,
Romeo Chocolates
is a great place to pick up frozen desserts and an array of hand-crafted chocolates. Kids love Romeo's frozen hot chocolate and chocolate turtles. Romeo Chocolates also puts on chocolate-making workshops for kids, where families can come into the shop and design their own treats. They even host Mother's Day afternoon tea events and have seasonal offerings for holidays like Valentine's Day and Easter.
Try the banana, brownie, caramel sundae, or the delicious chocolate-dipped strawberries. For adults, they also offer wine and beer selections and iced mochas, and other caffeinated drinks.
Explore the bay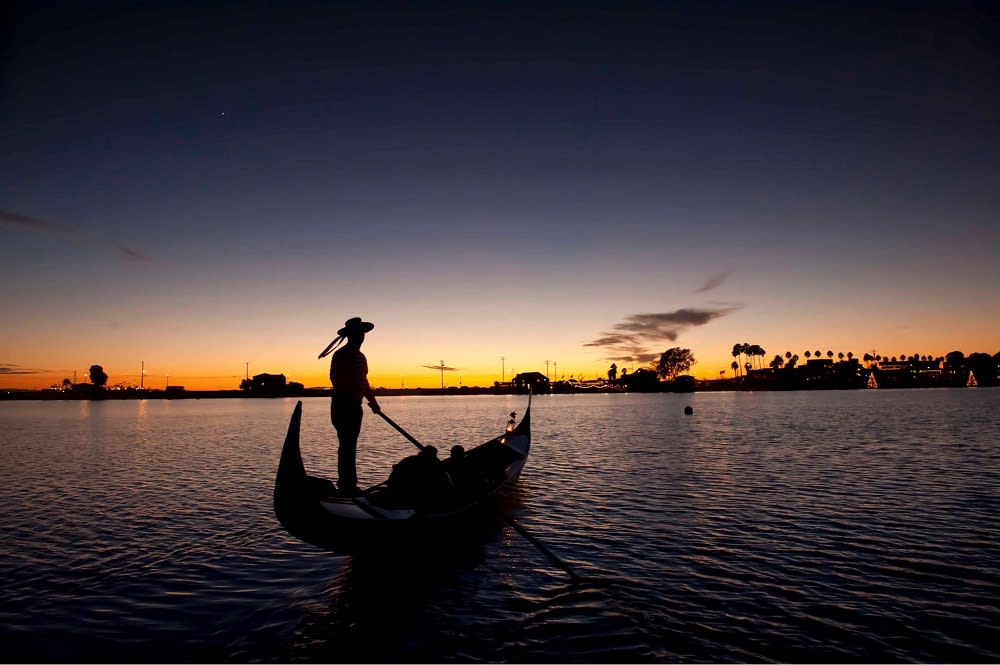 Photo courtesy of Gondola Getaway
There's nothing better than quality time with the family out on the bay. Two great ways to experience the beauty of the ocean is to rent a paddleboard or kayak or book a gondola ride. If you'd like to hit the water yourself, rent a paddleboard or kayak to meander through the waterways of Naples Island. Test your balance on the stand-up paddleboard or enjoy a leisurely float in a kayak with the kids.


Gondola Getaway offers the quintessential
gondola ride
(and has been providing guided tours around Naples Island for over 40 years), with authentic touches straight from Valencia. Each Gondolier has a unique personality, making each ride an experience unlike any other. They have been trained through the greats in Italy and bring gondola expertise to Long Beach — they even wear striped shifts! Gondola Getaway provides many different packages for the perfect experience out on the water, including engagement and wedding packages.
Investing in Long Beach real estate means purchasing a beautiful home and finding a great location to raise a family. Long Beach has no shortage of activities to enjoy by the water and plenty of indoor family activities. You can be sure that you're picking the right spot if you're looking for family-friendly fun. However, finding the right home starts by hiring the right real estate agent. To make sure you can navigate the process of finding homes for sale in Long Beach without hassle, get in touch with real estate agent
Ron Costa
today. As he has closed over 200 real estate transactions, Ron is one of the top agents in Long Beach and is ready to help you find the stunning Long Beach home you've been hoping for!

*Header photo Courtesy of Discover Los Angeles